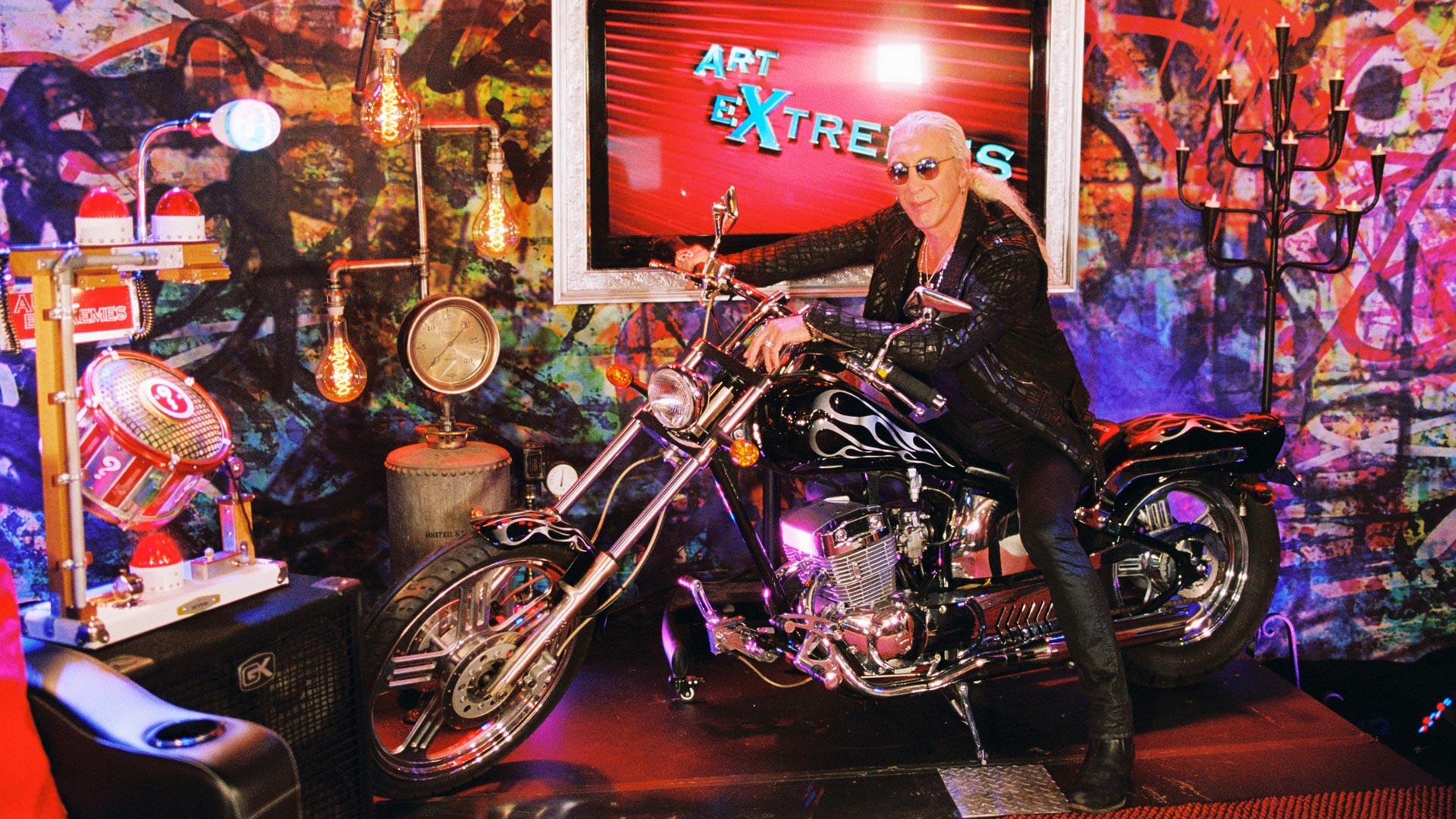 with Dee Snider as your Host
Welcome to ART EXTREMES, your first-hand look into the creative minds of talented artists who push the limits and excite the senses.
With your host Dee Snider, join us each week for a 30-minute journey as we travel the globe to find the world's most extreme artists of our time.
Have you ever gazed upon some sort of art form and were just awestruck? Well each week you'll meet some very talented extreme artists. Some who use every day materials to either create mind-bending stretchable paper sculptures and others who are fascinated by the mechanics of perpetual motion.
So fasten your seat belts as we ride the roller coaster of creativity and journey into the elaborate world of extreme art. Our quest will take us from the semi-traditional approaches, to artistic impressionism, to the flat-out, way-out crest of insanity.
Welcome to ART EXTREMES, your half hour ART ATTACK that SPIKES THE BRAIN!
EPISODE #1 FEATURED ARTISTS: